TRUCKMAR add one more model to his gallery, in attention, this time, at the Snipe class users ,competitors and builders like:Jibe Technology, Diemer Snipes, AX boat,DB marine,lillia boatyard and Skipper Snipe.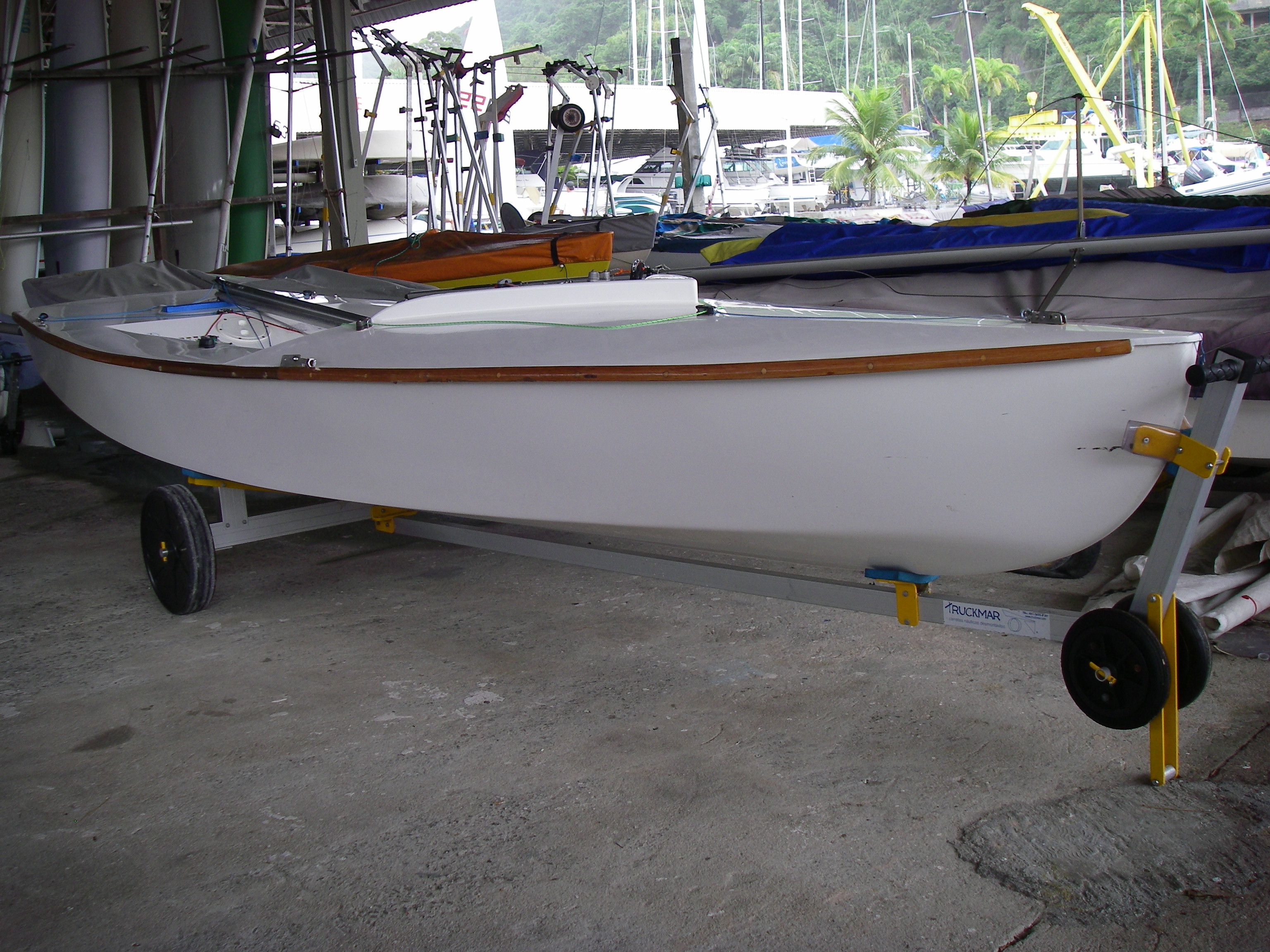 In that model, we find a synthesis of what a dolly TRUCKMAR can dispose to you: Creativity and function reflected on simples and practices, wich permit easy handling and the garantee of your pleasure.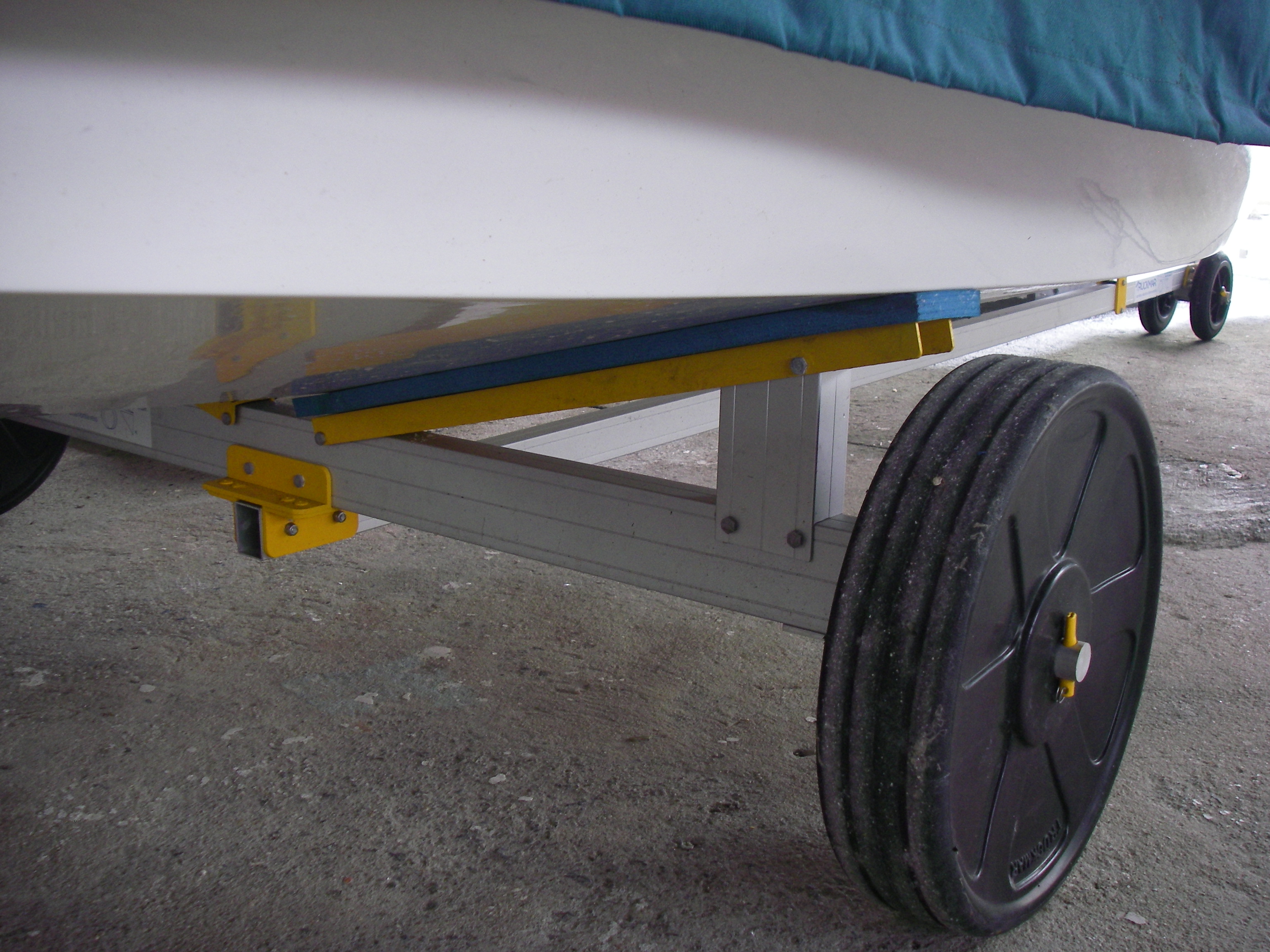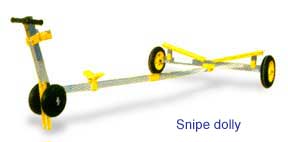 The simplified construction makes the dolly assembly and dismount very easy. Functional solutions, such as the grooves or the padded craddle with rubber foam rubber, permit a perfect settle of the boat on dolly, keeping it stable and secure.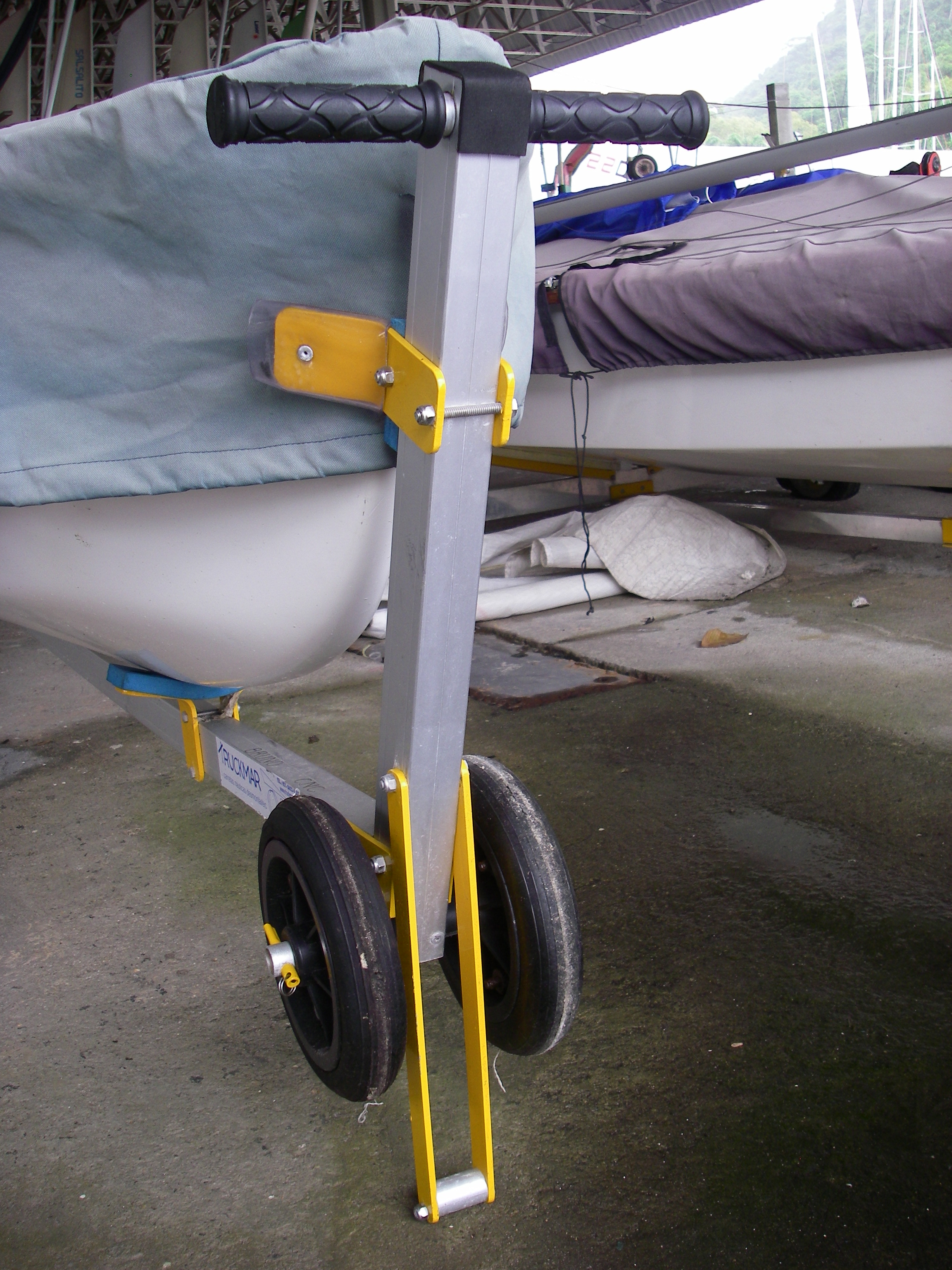 The attention given to details and a constant material reseach express our liability with the quality. The dolly is made completely in anodized aluminium, with stainless steel screws and nuts, wheel with aluminium rim anti-corrosion.
The rubber that recovers the cradle possesss 20mm of thickness supporting and stabilizing the boat.

TRUCKMAR for Snipe was developed to attend exigent people, becoming the fruit of a special combination, where the creativeness and experience, acquired by its projector, yatchsman Marcio J. Chebar, make the difference, giving quality and reliability to the final product.